Self-Storage Insurance Program
We Insure Construction through Full Operations
Hillcrest Agency places insurance coverage for self storage owners and developers through one of our many insurance carriers. We insure new buildings under construction or an older building going through renovations. Whether you hire a special self storage building company or manage the project yourself, we can provide the insurance to cover your risks.  Package policies provide the basic Property and Liability with special enhancements designed especially for the facilities, including fences, gates, and signs.
As a real estate investment, self-storage has been attractive over the past few years. Let us help you through the building phase and then insure your facility for operations. Hillcrest Agency is a member of Connecticut Self Storage Association, New York Self Storage Association, and Northeast Self Storage Alliance.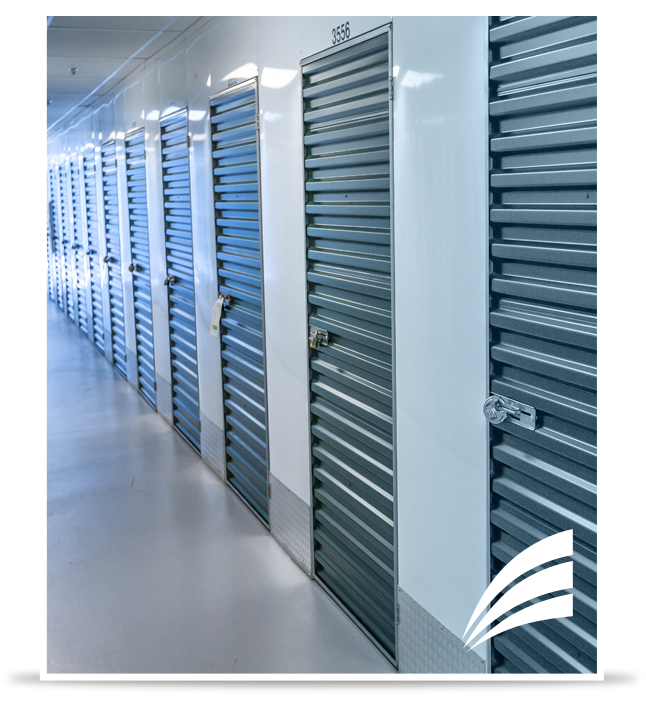 Self Storage Program Coverage
Workers Compensation
Employee injuries sustained in the course of their work are covered under Workers Compensation. It is important to include coverage for your employees that manage and maintain the property.  Safety policies and procedures for employees can help reduce injuries.
Builders Risk for New Projects
Buildings under construction or renovation are insured under a Builders Risk policy and can be purchased by the contractor or the property owner. The policy is written to insure the existing structures, any renovations, or the newly constructed building. Materials on the job site, not yet installed, can be included in the coverage.
Documents & Record Storage
Some self-storage facilities store paper records and need special coverage.  Shredding and destruction operations can be handled with separate insurance to cover their additional risk.
Data Breach Protection
We rely on our computers and the internet to run our businesses. Should there be a virus or breach that causes interruption in service, Cyber Liability gives us the resources to get back in business.  State privacy laws determine our level of responsibility and actions after a breach.
Cyber insurance pays for legal assistance, forensics and notification costs. You are responsible for protecting personal, client and employee information. This insurance is necessary.
Pollution Liability
Pollution Liability can pay for costly environmental damage occurring at your facility.  A tenant could leave a pollutant in the unit that must be cleaned up by a special contractor.  Should there be a pollutant emanating from your site, Pollution Liability will pay clean up costs, as well as any legal fees for a lawsuit.  This coverage is also used to facilitate a property transfer.
Self Storage Program Highlights
Comparative Quotes
Industry Specific Policies 
Builders Risk for New Projects
Customers' Goods Legal Liability
Sale and Disposal Liability 
Workers Compensation 
Commercial Automobile Liability
Commercial Umbrella Coverage
Data Breach Protection
Pollution Liability
Documents & Record Storage
Annual Business Reviews
Sale & Disposal Liability
Sale and Disposal Liability is protection for the self-storage owner. It provides defense coverage for a lawsuit for the sale or disposal of the wrong storage unit, or negligent actions in regard to lock-out or payment issues. This coverage is not part of a standard property coverage policy, and is included for a choice of limits on a self storage policy.
Customers' Goods Legal Liability
Customers' Goods Legal Liability Coverage pays for defense and damages for claims related to customers' goods in storage when the facility owner is negligent. Standard self storage contracts make the tenant responsible for his own goods, and normally the facility owner is not responsible for damage. Coverage will also apply to document storage and mobile storage.
Premises Pollution
Premises Pollution coverage will pay for first party cleanup and defense costs for environmental hazards. You can prepare for the possibility of a claim from criminal activity or negligent tenants. Coverage is provided for unsupervised self storage facilities and can include third party liability for bodily injury and property damage claims. Insurance for mold can also be included.
Let's Save You Time
 
Hillcrest agents streamline the paperwork, provide fast turnaround for service requests and coordinate claims so our clients can spend time growing their business.
Phone: 860-339-5534
Fax: 860-339-5659
info@hillcrestagency.com
Hillcrest Agency
1201 Boston Post Rd.
Westbrook, CT 06498
P: 860-339-5534
F: 860-339-5659
Hillcrest Agency
1201 Boston Post Rd.
Westbrook, CT 06498
| | | |
| --- | --- | --- |
| CT | NY | NJ |
| MA | RI | FL |
| IL | OH | TX |